MONTGOMERY, ALABAMA CHILD SLEEP CONSULTANT
You're tired, but you can find rest.
You had no idea that getting a baby to sleep would be this hard!
You wonder if your baby will ever sleep anywhere other than in your arms.

You rock and rock and rock and pray that THIS time you can lay her down.

You constantly Google or look at Amazon reviews for another product to help.

You crave a moment for yourself but then feel guilty.

You feel defeated, frustrated, worn, and weary.
When you and your baby are well rested, you can enjoy them SO MUCH MORE!
Imagine having enough rest to truly enjoy your child instead of longing for your child to go to sleep. You're a loving and determined parent. Deep down, you know that even though you may feel the pain of no sleep, your child feels it as well, if not more.
Imagine night falling and you know exactly what's coming. Picture it
It's 6:30 and time for bath and routine which is full of giggles and happy times.
Next you read, cuddle, rock, sing a song or two and it's time for your child to get to bed.

By 7:00, you are walking out of your child's room. You close the door and there are NO TEARS! Total peace.

Your child finds comfort in their bed and know they are loved night after night.

You've enjoyed the moments instead of being distracted by the fear of the unknown.

Now, it's time for you.

You recharge, rejuvenate, and reconnect.

Nights are different now. Everyone can finally get the sleep AND rest they need.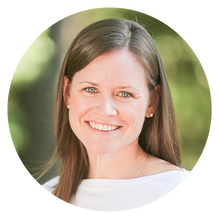 I work with tired, loving parents, like you, who dream of having restful nights again.
I work with tired, loving parents like you who dream of having restful nights again. You are dedicated and motivated to help your child have the sleep he or she needs and deserves.
The only problem is that despite tons of wanted or unwanted advice, articles, books, sleep sacks, sound and light machines later, you're still dreaming of just one peaceful night.
Maybe you've had a great sleeper...until now and the nightly visits are getting old.
Together, we can create a balance of helping your child feel comfortable in their own space and get their much needed rest.
We'll take the guesswork out of naps and nights.
You will have the relentless support to create a restful home that rejuvenates your family.
How We'll Tenderly Teach to Sleep
First Steps to Sleep. Before we begin our saunter to slumber, you get a detailed questionnaire. Our approach is tailored to your family. It's all about YOU and YOUR child.

Customized Plan. Clear and concise to help you establish healthy routines and gain predictability.

Private Consultation. 60-90-min call that walks you through every detail of the easy to follow plan. You'll know exactly what to help your baby start sleeping on their own. Topics of conversation include:

Understanding the basics of and what factors influence the quality of sleep.
Establishing a predictable bedtime routine.

Overcoming fears associated with bedtime.

Helping your child fall asleep without your presence.

Transitioning away from a nap at an appropriate age.

Responding appropriately during night wakings.

Removing "delaying tactics" that children are notoriously known for.

Helping your child love their own bedroom and space.
What does this mean for you?
You'll have the rest you need to nurture your child and be their best parent!
You'll enjoy being a mom in a whole new way.
What does this mean for your child?
He or she will get the rest needed for healthy growth, repair, and HAPPINESS!
SUPPORT
Your infant plan includes phone and email support until 4 months.
First 24-Hour Support. Phone and text support for the first 24 hours so that you approach your first night and day with total confidence! If I haven't heard from you during that time, I'll be checking in. Rest assured that I'm thinking about you.
Follow-Up Sessions. You'll have quite the cheerleader! We'll connect every week until your baby is 4 months old. These 15-minute calls will address any issues, milestones, and CELEBRATE SUCCESS!
Email. You'll have access to my private email. Help is a click away the entire time as your child becomes an independent sleeper.
What does this mean for you and your child?
You'll replace any doubt or overwhelm with confidence and PRIDE as you watch your child grow to love their own space and sleep well.
You can finally teach your baby to sleep!
Unlike any book, article, or advice you could receive or buy, this personalized attention and approach meets your family where you are.
You'll have the relentless support you've only dreamed of.
Clients tell me they never imagined their baby would sleep well or see their own sanity restored AND 100% of my clients, all ages included, have experienced success.
There is simply no replacement for sleep! Help your family start resting today.
Investment for three weeks of phenomenal support to help your family sleep:
$395
READY TO START SLEEPING?
Let's talk sleep!
Schedule a no obligation call to help your sweet home sleep TONIGHT!
QUICK RESULTS!
"I wanted sleep but I wanted my daughter's needs to also be met. Melanie was very helpful in achieving this. … My daughter was sleeping better by the first night with only one waking and on her own relaxed, awake but happy" -Anna A.
GREAT DECISION!
"Words cannot express my gratitude for this program. Before we started working with Melanie we were up and down numerous times a night. She was very respectful of my wishes and very patient with a new mommy such as myself. Even months after working with us she still checks in and offers advice. I would highly recommend this program to anyone!" -Merisa S.
"I cannot say enough great things about Melanie or this program! Best decision we have ever made." -Ashley C.
NO JUDGEMENT!
'I did not feel judged by Melanie. She was gentle and kind every step of the conversation. … She made me feel at ease and able to be honest with her about our current sleep methods." -Julie S.
SURPRISE!
"Let me just say I NEVER thought that I would get the sleep that I am getting today." -Kirsten B.
LIFE CHANGING!
"Melanie really took the time to listen to our priorities and helped us to develop a plan that was realistic for us. She was also there for us every step of the way for support. Within just 4 days we were sleeping through the night! Our experience truly was life changing!" -Megan B.
"I was extremely exhausted from the lack of sleep, and constant wakings through out the night. It has been 13 months of not one solid nights sleep, and then Melanie came along who was seriously an angel of all angels." -Jordan E.
RELIEF!
"We can finally get a full 8-10 hrs of sleep while our toddler gets 10-12 hrs of sleep! Thank you so much Melanie. You have been a lifesaver to our family and this momma can finally get decent sleep!"
BEST MONEY WE'VE SPENT!
"The crib was expensive décor in the nursery. Our child was in the bed with us every night and no one was sleeping well. I finally decided to invest in my health, my marriage, my sanity, and my child and give Melanie a call. It is the best money we've spent!! We are consistently sleeping through the night and bedtime is a breeze." -Meg M.

THE BEST NEWS?
YOU CAN BE NEXT!